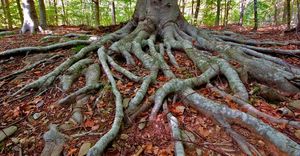 Bio
The Band
The Americana/AltCountry/Rock band "lousy little gods" hail from Huntington Beach California and consist of Randy Davis (Guitar, Lead Vocals), Ken Kowalski (Drums and Percussion), and Darren Smith (Bass, Keys and Vocals). The trio along with some extra special guests create a unique mixture of rock, country, and R & B. The current lineup formed in 2018, and have been playing shows and recording music throughout Southern California ever since. Principal songwriter Randy Davis weaves colorful themes through relatable prose, and in his guitar playing you can hear the country rock influences he grew up with. Ken Kowalski comes from a hard rock, heavy metal background, and explores this new twist on the Americana genre with his driving originality. Darren Smith's playing interleaves with Randy's guitar and vocals and his Alt Rock/ Punk history adds another eclectic layer to this Americana musical journey.
"This three headed monster somehow pull off something new, yet gives the audience a familiar vibe."
The History:
Singer/Songwriter Randy Davis' band lousy little gods were a fixture in the Southern California music scene and opened for the Doobie Brothers, 38 Special and playing just about every venue in the region, but In the late 90's the band scattered across the country with bassist Greg Boyer heading back to Kansas, guitarist Rick Weller moving on to Utah, and drummer Jon Schwartz (on loan from Al Yankovic) returned to his duties with Weird Al and is still rocking with him today. About 8 years ago Randy, Greg and Rick reunited to do some long distance collaboration and after just a few months back at it, Rick tragically passed away. Rick was an amazing human being and complete guitar god, and the loss was devastating. Greg and Randy forged on with Randy writing and recording tracks and Greg adding additional performance tracks as well as producing. As things progressed, Randy decided it was time to put together a live act again, and as fate would have it he met former hard rock drummer Ken Kowalski, and the two put a slightly different twist on Randy's compositions, with Greg settled in Kansas, Randy and Ken began the search for a local bassist and auditioned Alt/Punk Bassist Darren Smith. The three formed the ingredients for an interesting recipe resulting in a new twist on the Americana genre and are playing a hybrid influence of rock, country, R & B, and blues that reaches all age groups and tastes. Randy's lyrics are cathartic and relatable and coupled with his vocal delivery leaves the audience buzzing with a sense of both originality and familiarity.  
Ken doesn't just keep time, he sets and drives the mood and adds a real spark to the music by adding both classical country precision with power rock aggression and his dynamics are top notch.  
Darren Smith keeps the low end interesting with influences ranging from James Jamerson and Carol Kaye to Paul Simon and Mike Watt.   
The band believes in the live groove and when you hear them on record that's what you will hear when you see them play live.  The groove is tight, and for a 3 piece outfit the sound is big. The band has been hard at work crafting their sound for live shows that are the true nature of their essence. The boys are currently playing shows in the SoCal area, so become a follower of the lousy little gods, whose message is simple: "Music is Essential to Humanity".
Band Member Bios 
Randy Davis      Lead Vocals and Guitar
 Randy was born in Sacramento, California. As a child, The Beatles were the first major influence that started his love for music. He would hang out after school at a little the music shop called The Music Box. Mr. Childs, the owner, took Randy under his wing, knowing that his father had just passed away from a heart attack, and his mom and older sister, Cheri, had pretty much lost everything. Mr. Childs gave Randy his first guitar, and that's how it all began. Music was wide open at that time, Jimmy Hendrix, Bob Dylan, The Allman Brothers, Crosby Stills Nash & Young, Jackson Browne, Van Morrison, The Grateful Dead and The Woodstock Movie fueled Randy's passion for song writing. He had his first gig at a 3rd grade school function where played his first original song "Spring Fever". Randy's High School years saw him put bands aside, where he excelled as a wrestling champion. Right out of High School he started racing motorcycle professionally, and also won state and national championships in racquetball. Rock Climbing and surfing pretty much rounded things out. Randy moved to Huntington Beach in 1977 where he recorded his first demo tape which landed him a publishing deal. He only wanted to be a songwriter, but was persuaded to perform one of his songs for a sound track. That set things in motion for a band. With his neighbor introducing him to Rick Weller (Randy's only lead guitarist, until he passed away), they soon found bass player Greg Boyer. These three formed the core of lousy little gods. Various drummers filled in, with the most notable being, Jon Schwatrz of Weird Al's band. The boys had opening slots with 38 Special, The Doobie Brothers, Dave Mason, Eric Burdon and others. The band played all the LA venues, The Troubadour, House Of Blues, China Club, The Coconut Teaser and Orange County clubs, The Coach House, The Galaxy, and more. Warner Bros, Geffen Records, Interscope Hollywood and MCA were all in looking at the band. Music started going through some changes and the window to sign a deal, closed. Marriage, kids and 20 something years later, here we are.  The timing seemed right, while still doing long distance recordings with Greg Boyer (who moved back to Kansas); a live band was a must for Randy. He says that it's fate that brought Ken and Darren in to his life. Always grateful for Rick and Greg, he's ready to step out in uncharted territory with Ken and Darren and start the rebirth of lousy little gods. Let's rock! 
Ken Kowalski      Drums and Percussion
Ken grew up Burlington, Ontario just outside of Toronto in Canada. Around age 8, he found his Uncle's drums in his Grandparents attic and was immediately hooked. His influences came from many of the big name '60's & '70's Rock drummers and 80's Rock and Punk Rock drummers. But, he also had the unique influences from Canadian musicians that were huge inside Canada but never broke outside the border. As his drumming progressed he started forming basement bands and playing shows at high schools and backyard parties. During this time, he also joined the drum section of the Burlington Teen Tour Band where he honed his rudimental skills and got to tour many parts of North America. Before leaving Toronto in 1986 to attend the Musicians Institute (MI) in Hollywood, Ken studied with Paul DeLong (Kim Mitchell and others), and credits him with the push that got him into the Percussion Institute of Technology (PIT) at MI. At PIT he studied under the likes of Joe Porcaro (yes Jeff's Father!) Ralph Humphery  (Frank Zappa, Wayne Shorter, Al Jarreau and many others), Casey Schuerell (Gino Vannelli, Jean-Luc Ponty among others), Chuck Flores (Woody Herman), Maria Martinez (Barry White, Rita Coolidge, Johnny Paycheck, Nancy Sinatra, Debbie Reynolds) and Steve Houghton (Woody Herman, Rufus Reid and others). While at MI, Ken met Scott Oliver, Raym Barrett and Lee Brian (now with Fat Daddy Special); the musicians that ended up forming Charlemagne who had a great run from '87-'93.  They opened for Helix and Heaven's Edge and played The Whiskey, The Troubadour, The Coconut Teaser, Red Light District and all the major clubs in the SoCal '80's Rock scene.  After just missing out on signing a major record deal with WEA and then MCA, the band signed with Eonian Records. As Grunge emerged and the '80's Hard Rock era ended,  it was time to raise a family, so Charlemagne came to an end. After a 23 year break from playing, Ken jumped right back in after meeting Randy and hearing his music. 
Darren Smith     Bass and Backing Vocals
Darren Smith grew up in Colorado, he began playing guitar at a young age, and formed a punk rock band with his high school friends. Heading to the University of Northern Colorado the band evolved  to include some college buddies and they played throughout the Denver area at college parties and the few clubs that featured punk rock. In the late 80's Darren and 2 band mates moved to Southern California and began playing a hybrid punk rock in an environment dominated by hard rock and hair metal. The scene wasn't inviting to a 3 piece band from Colorado playing punk influenced music and looking more like a precursor to grunge more than anything going on in LA at the time. Darren decided to move to San Clemente where he got involved in the martial arts business and dedicated his time to surfing and skating, only playing music for fun. In the late 90's he discovered the new technology of non linear editing and enrolled in school at Video Symphony in Burbank California and got certified as a Pro-Tools engineer as well as learning video editing, Photoshop and web design.  Darren set up a recording studio and began playing and producing music for various artist and forming a band The Step Kids with childhood friend James Neff.  Darren and James wrote and produced an album entitled: AKA The Step Kids with Darren writing, engineering, and playing guitar, slide, keys and bass. It was at this time Darren's focus shifted to the bass guitar and he began to dedicated most of his time to it. After playing bass with some other local musicians over the years, Darren was itching to find two things: a good singer and a good drummer. At the urging of his wife he placed an ad in Craigslist with a short video clip. As luck would have it the ad was answered by Randy Davis and he won an audition with lousy little gods.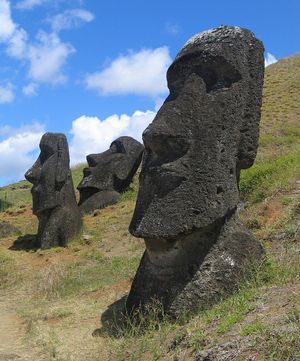 Origin of the name
The name "lousy little gods" originated one night back in the 90's, when Randy, Greg and Rick were in the studio recording tracks. Greg told them about this movie he had seen called White Hunter Black Heart.  
 The movie is a 1990 American adventure drama film directed by and starring Clint Eastwood and based on the 1953 book of the same name by Peter Viertel. The film is a thinly disguised account of writer Viertel's experiences while working on the classic 1951 film The African Queen, which was shot on location in Africa at a time when location shoots outside of the United States for American films were very rare. The main character, brash director John Wilson, played by Eastwood, is based on real-life director John Huston. Jeff Fahey plays Pete Verrill, a character based on Viertel. George Dzundza's character is based on producer Sam Spiegel. Marisa Berenson's character Kay Gibson and Richard Vanstone's character Phil Duncan, are based on Katharine Hepburn and Humphrey Bogart, respectively. 
Movie quote of director Wilson talking to screen writer Verrrill about changing the ending of the film: 
"You see, we're gods, Pete.             
Lousy little gods who control the lives of the people we create."   
Randy heard the line from the movie and said, "now that's a band name!" and so it stuck. 
The name also speaks to how we think we are in control of everything in our lives and our own little worlds; when in reality, so much is out of our control.  We tend to believe we create our own destiny, and make "our" plans for what "our" futures hold. With this controlling nature, we usually make a mess of things.  
I guess we're all…just…lousy little gods…