The Opening Act is
searching for the next Opening Act to take the stage at Audacy's We Can Survive benefit concert. This year's winner will open for a star-studded lineup at the iconic Prudential Center arena NJ, and take 
We are currently in the TOP 20 and need you to VOTE every 24 hr period to make it to the TOP 15 and continue on and WIN !!! 
Hit the "Free Daily Vote" button and then it will ask you to "Verify with FaceBook"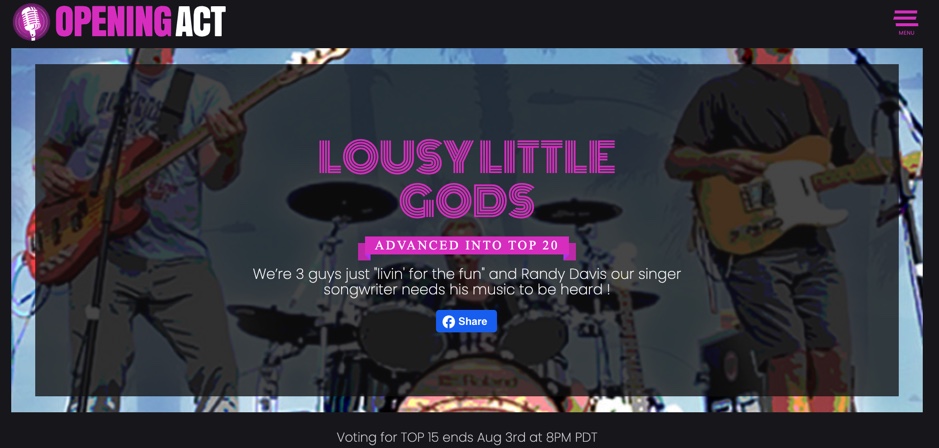 Spread the word and help us win this competition !!