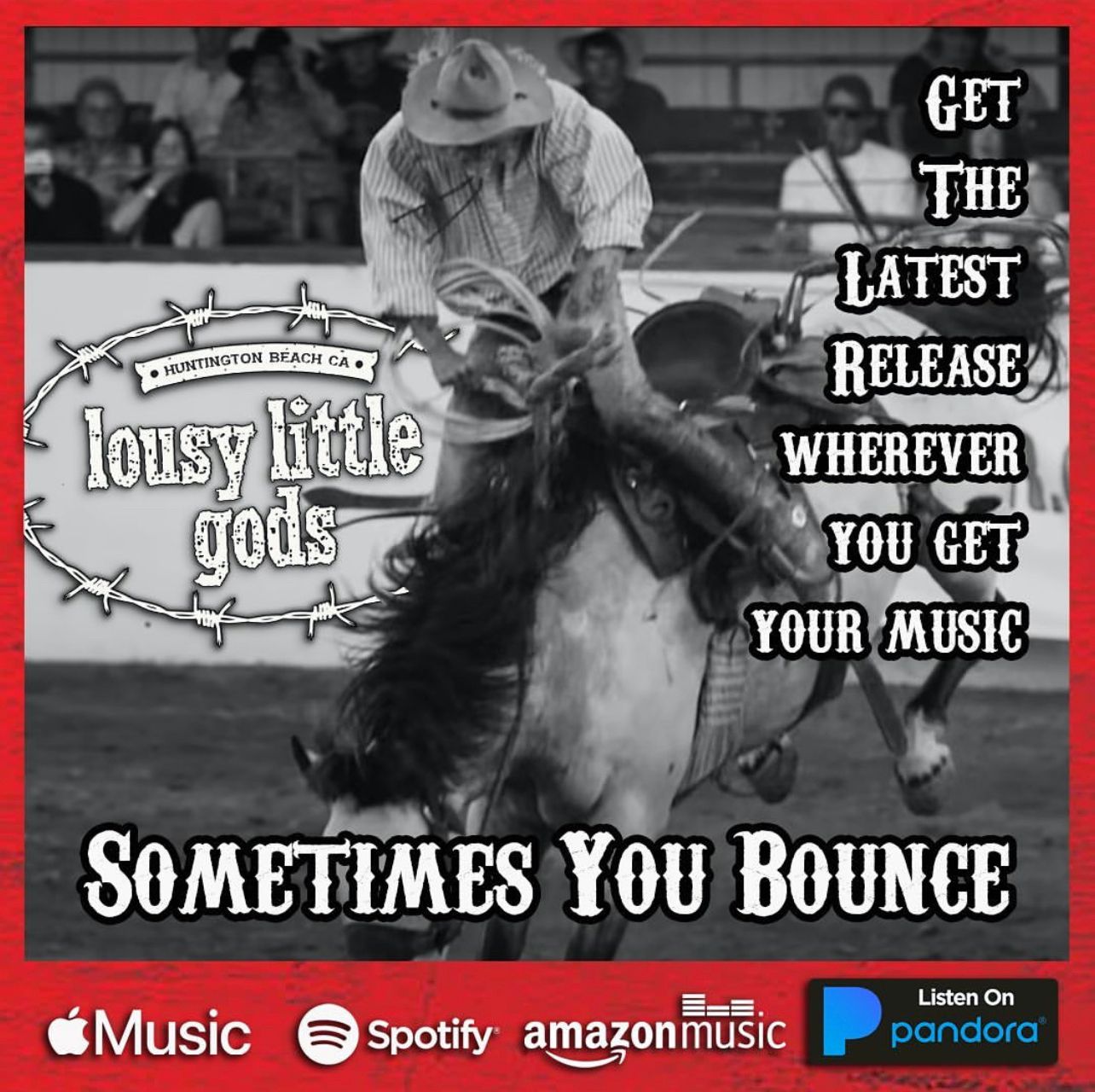 Lousy little gods release the Randy Davis composition "Sometimes You Bounce" in early November 2023, the track features Daniel Mason on Banjo. Daniel is a talented multi instrumentalist, nominated for an Ameripolitan Music Award for his work on "Southern Circus" by IV and the Strange Band. 
"Sometimes You Bounce" is the fourth release from the bands self titled 7 song EP slated for completion in early 2023.
Grab it wherever you get your music!